Packaging redesign for various Malagos Chocolate retail products and gift items.
Award-winning, proudly Philippine-made chocolate, from tree to bar to box.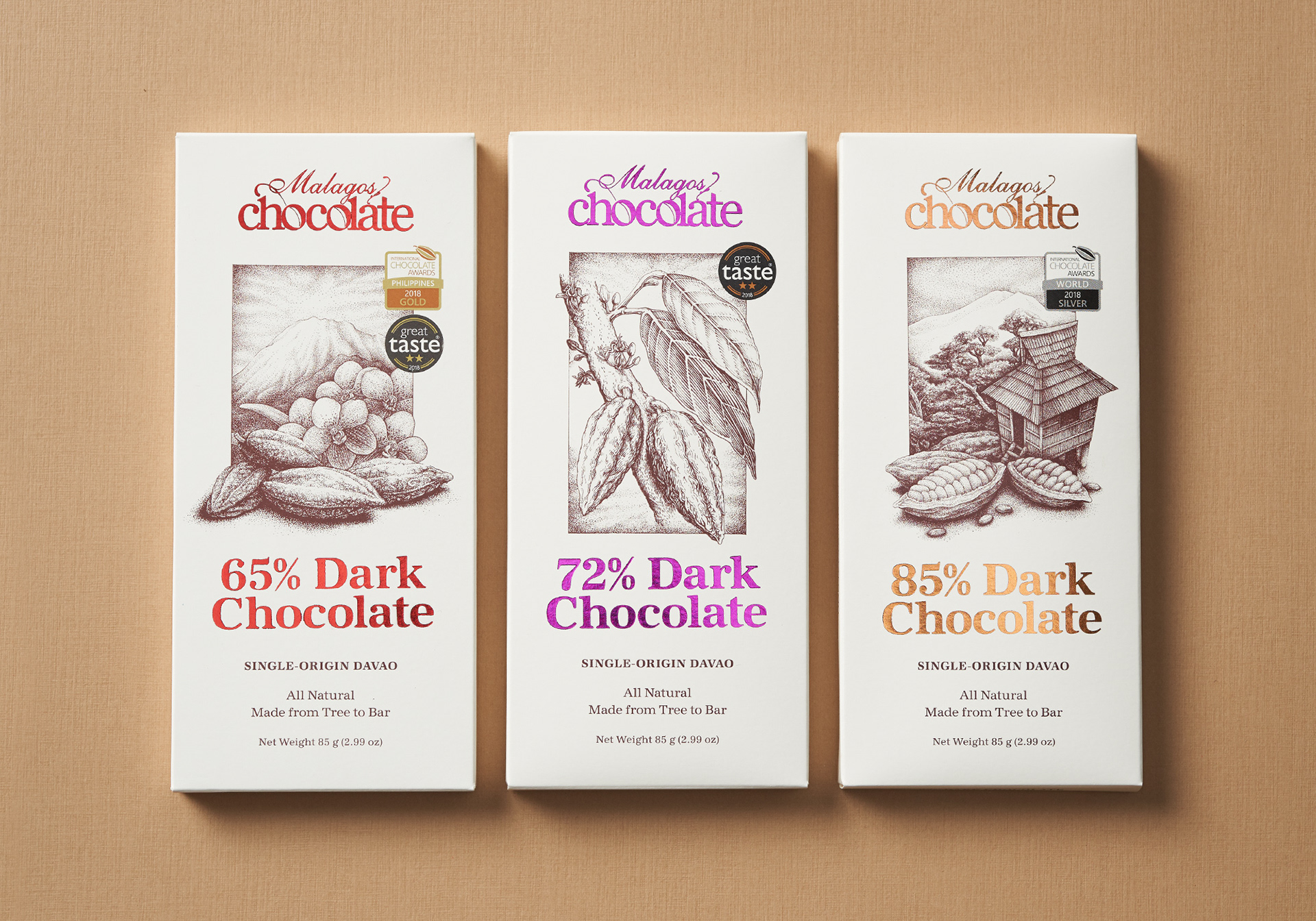 The redesign involved re-organization of existing elements from the old packaging of the chocolate boxes and sachets. Changes in font, color assignment, illustration, and logo placement made for a subtle but fresh look that's recognizable and easy to recall.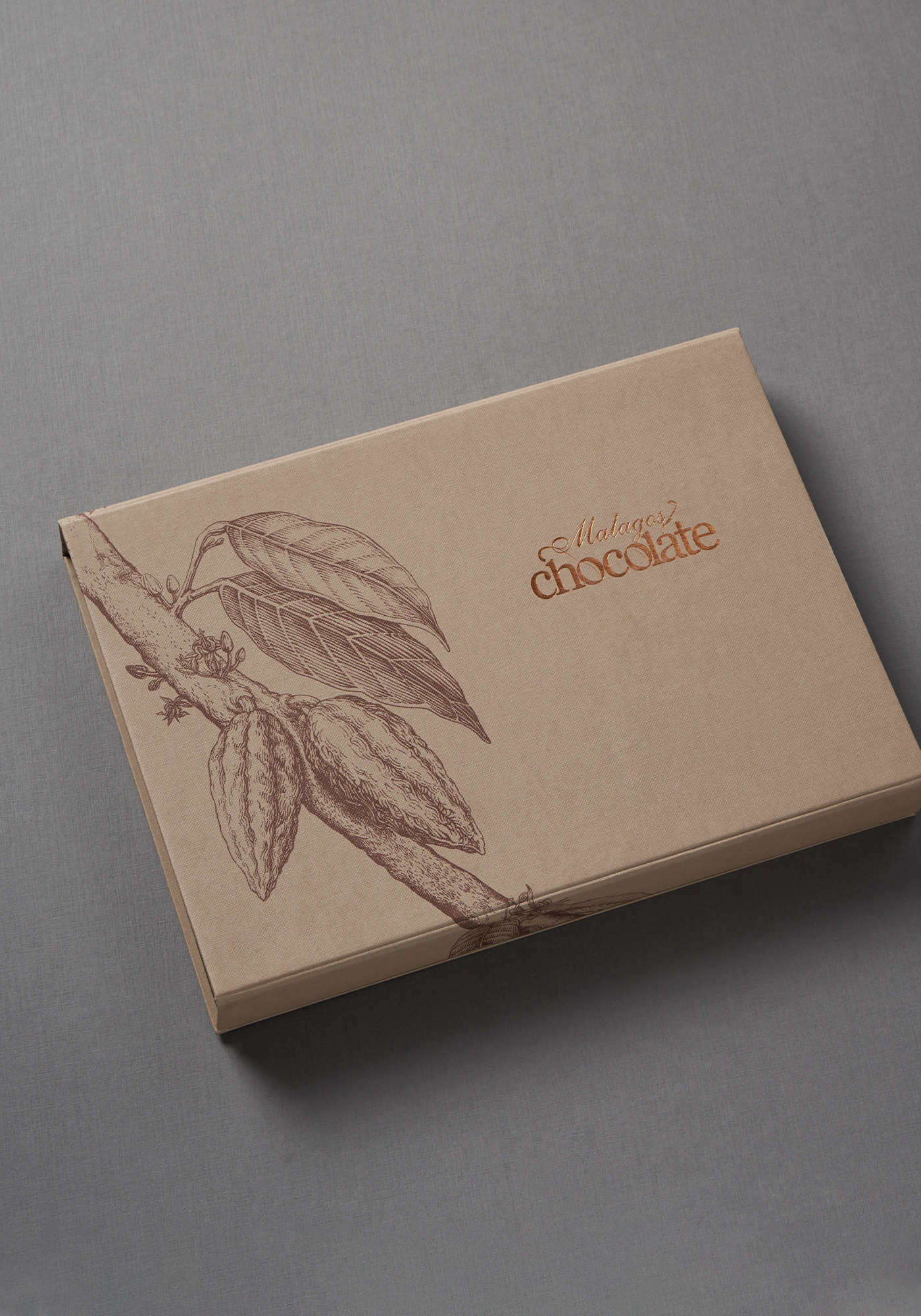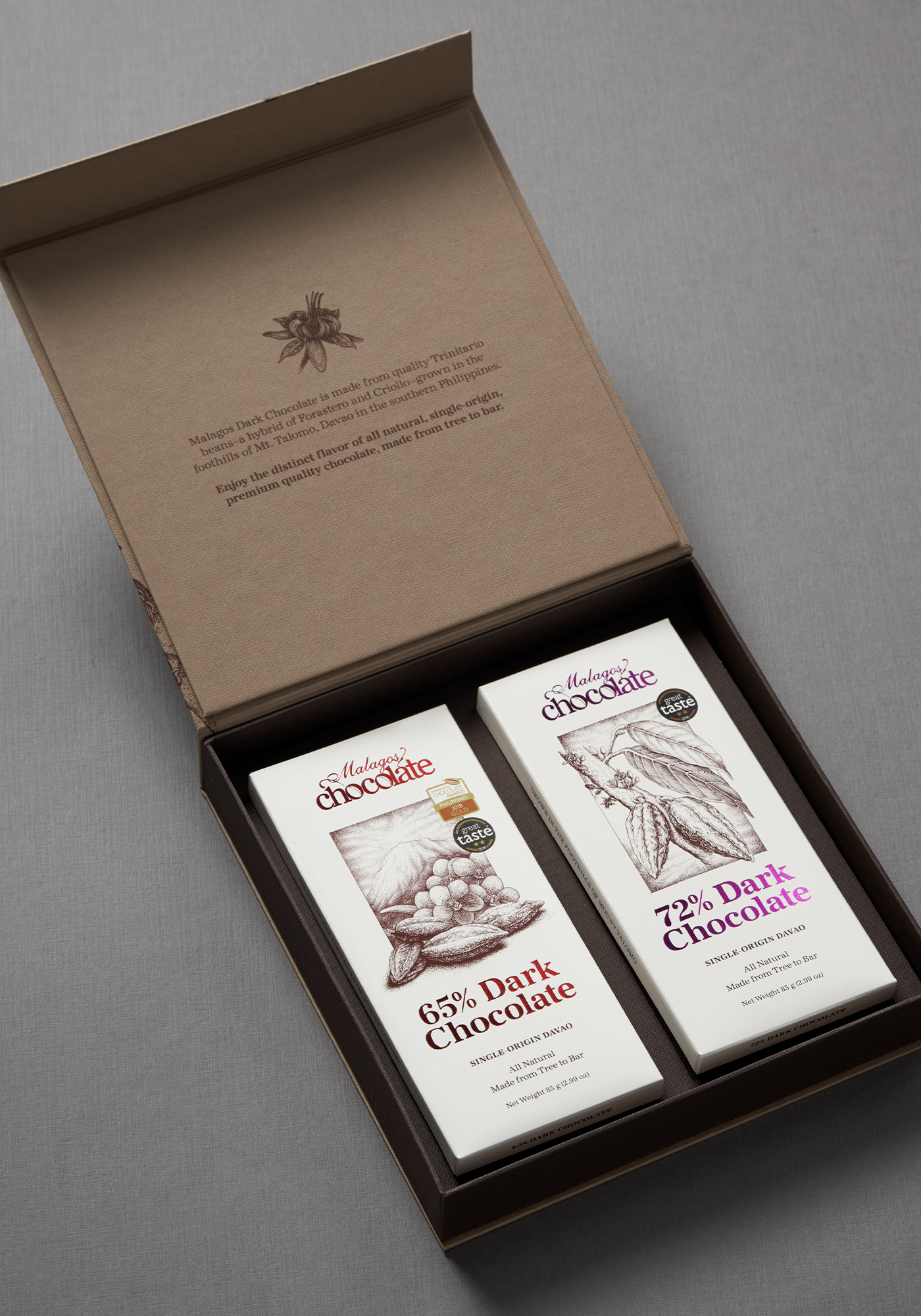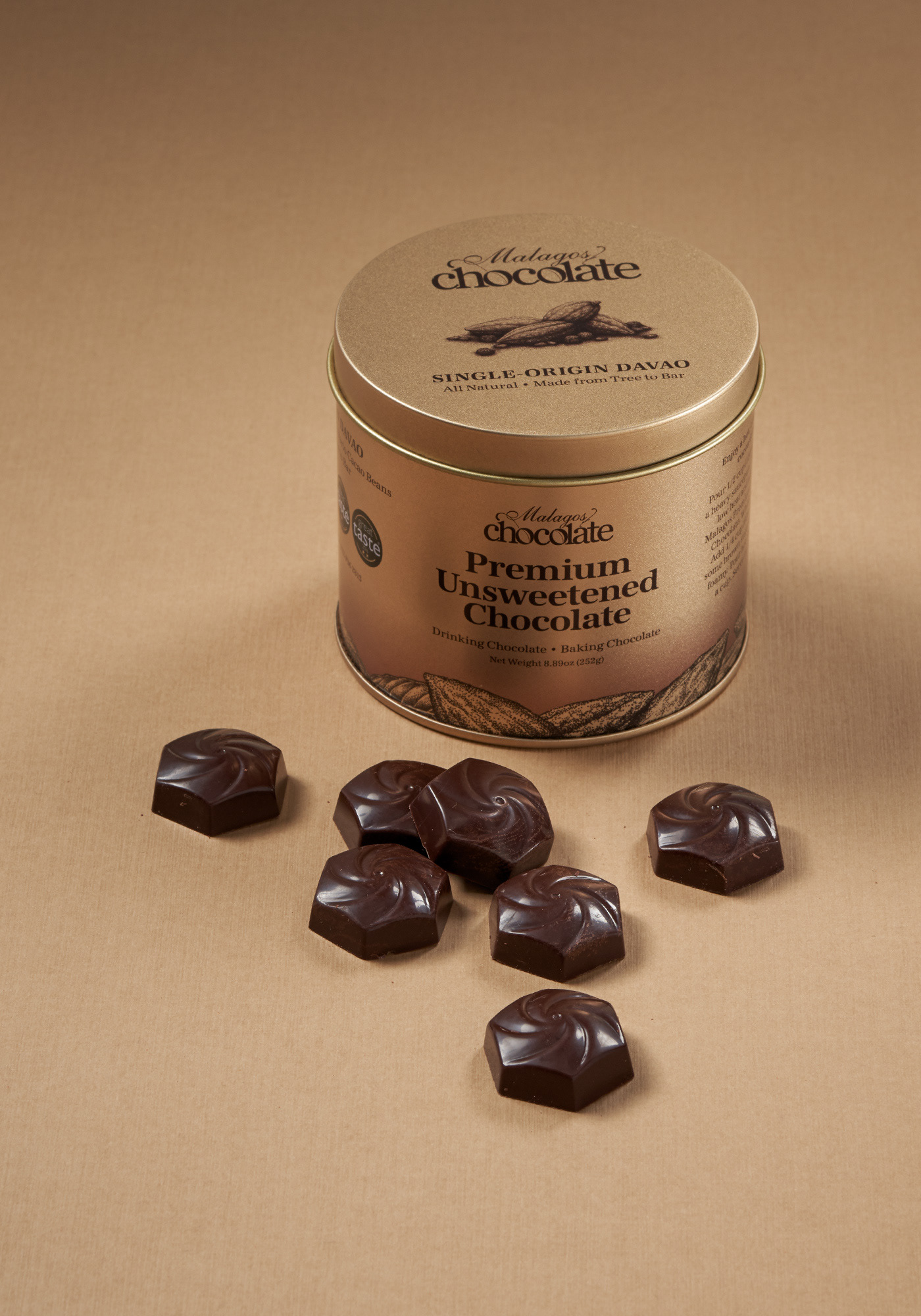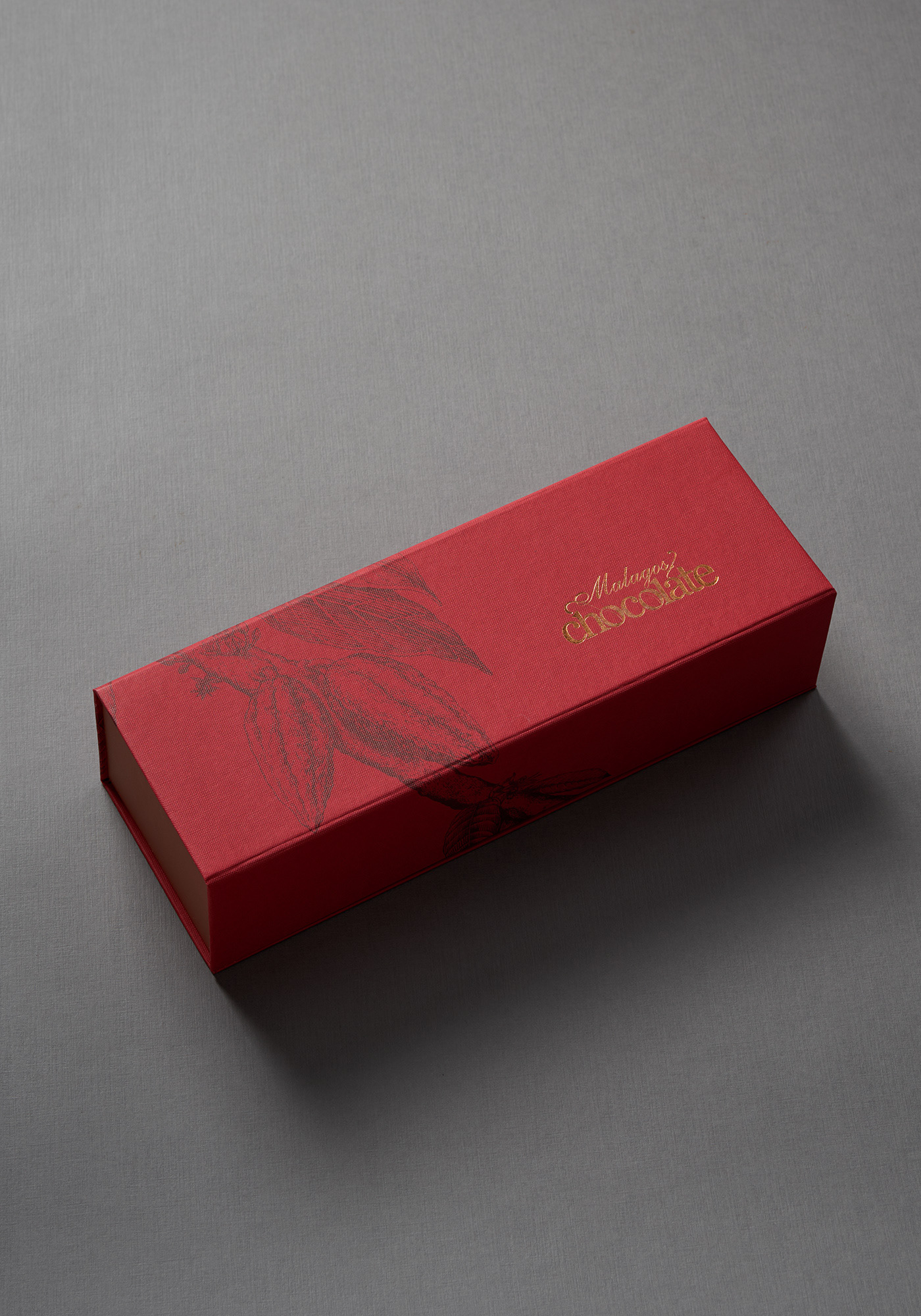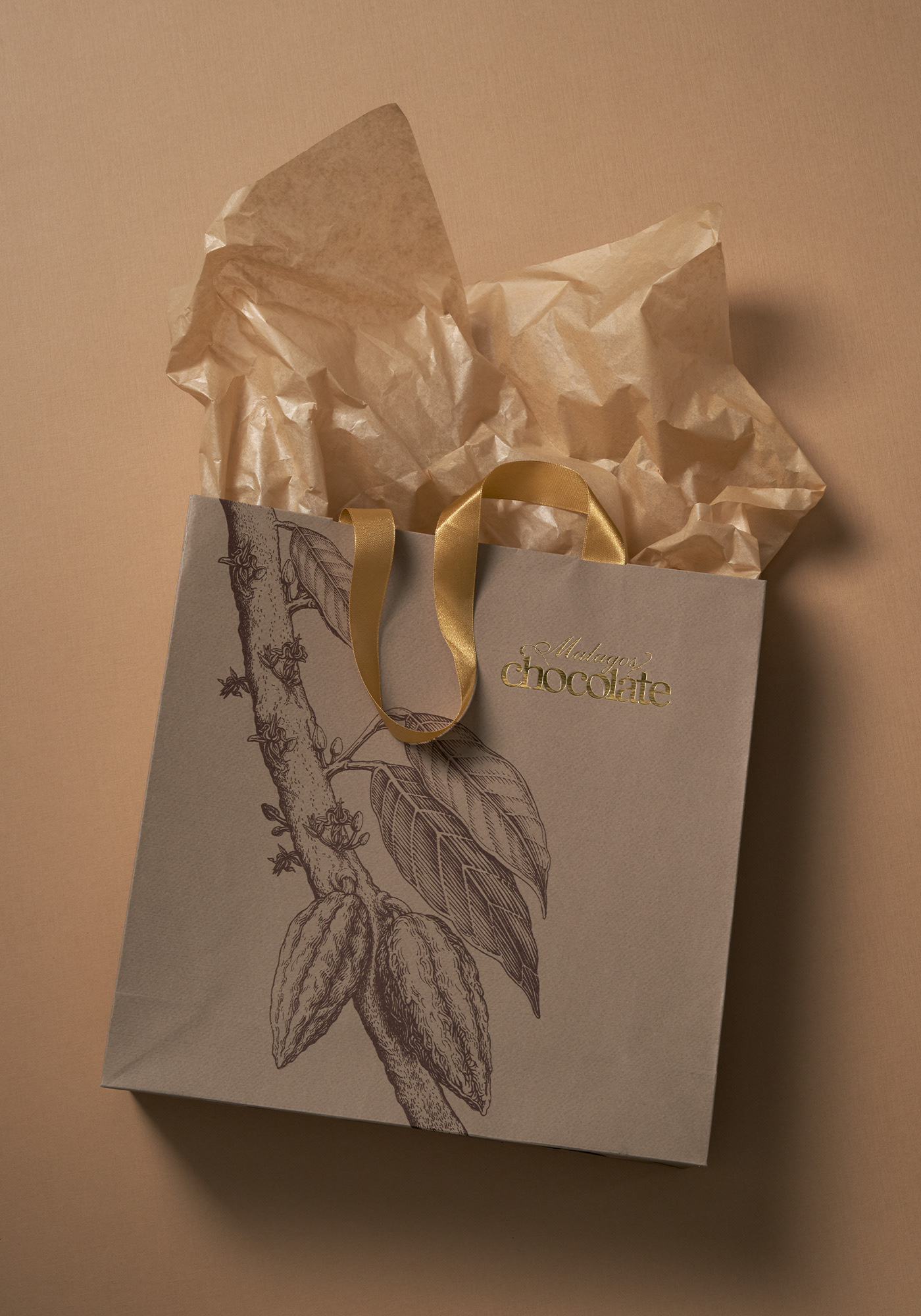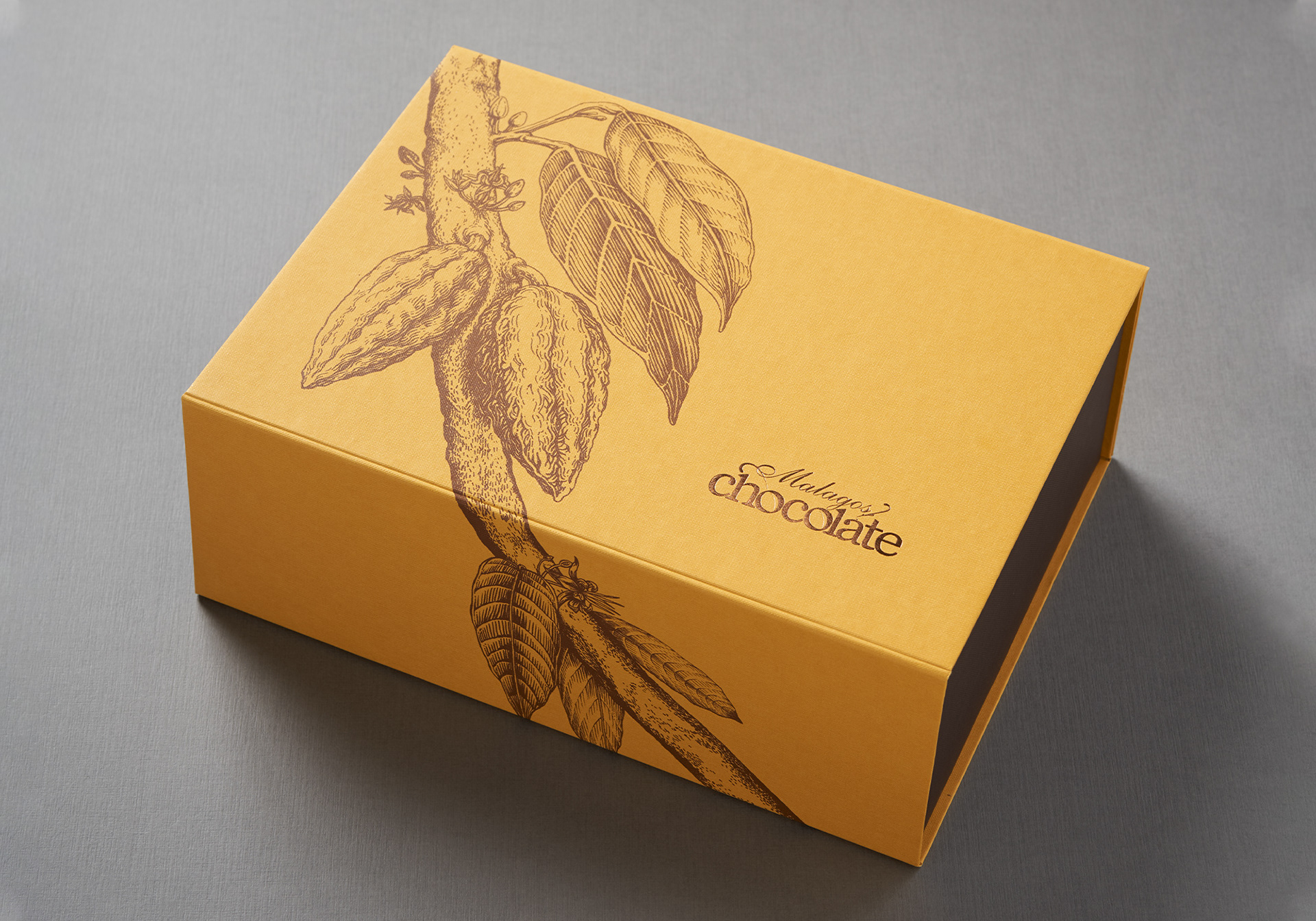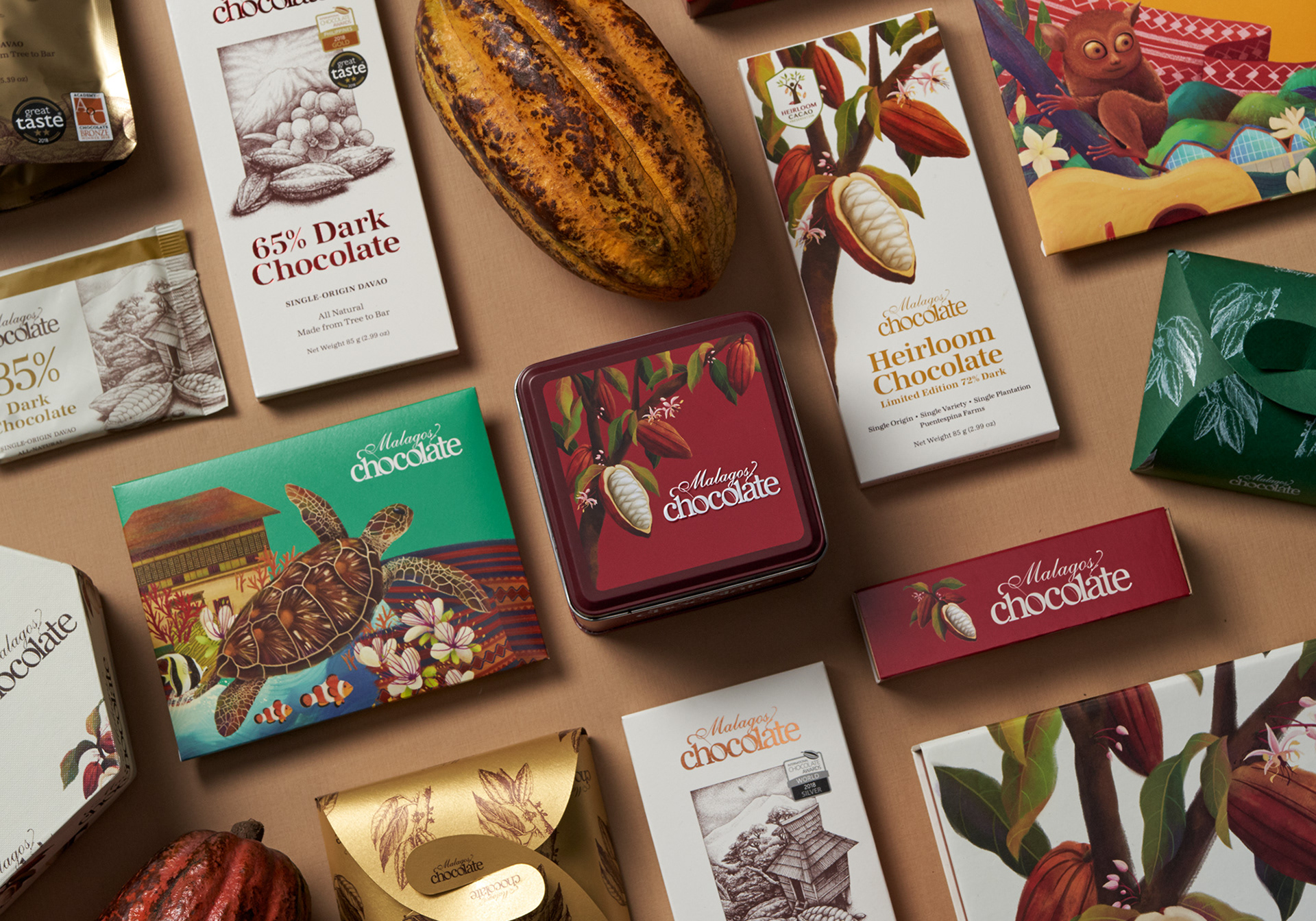 Photography by Jason Quibilan.