Safe Internet is an interactive exhibit based on the books we designed for CANVAS: Safe Space which is about data privacy, and #YOUTHINK which is about fake news. Illustrations come to life as murals, installations, posters, and light boxes, giving visitors a walkthrough of the two books.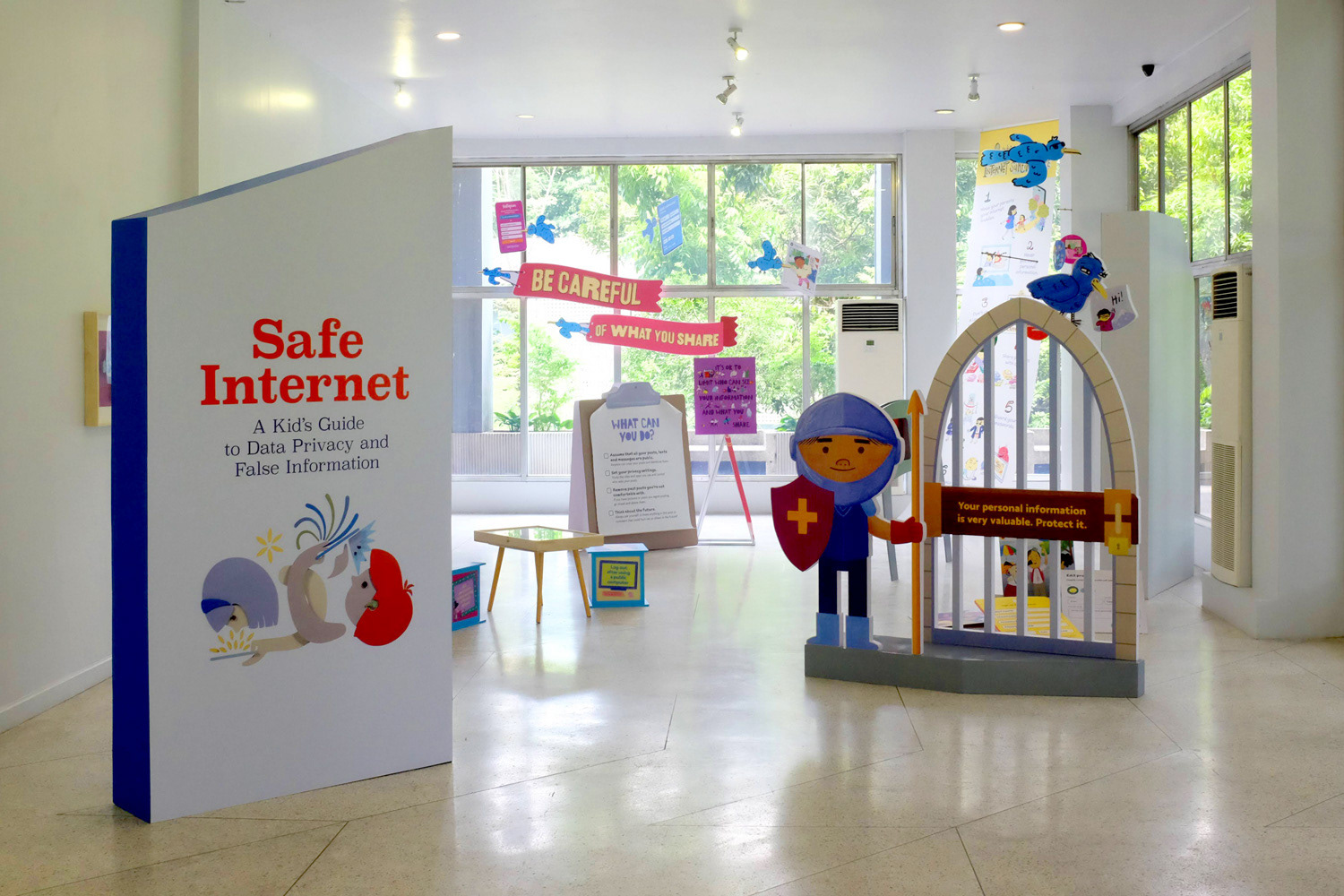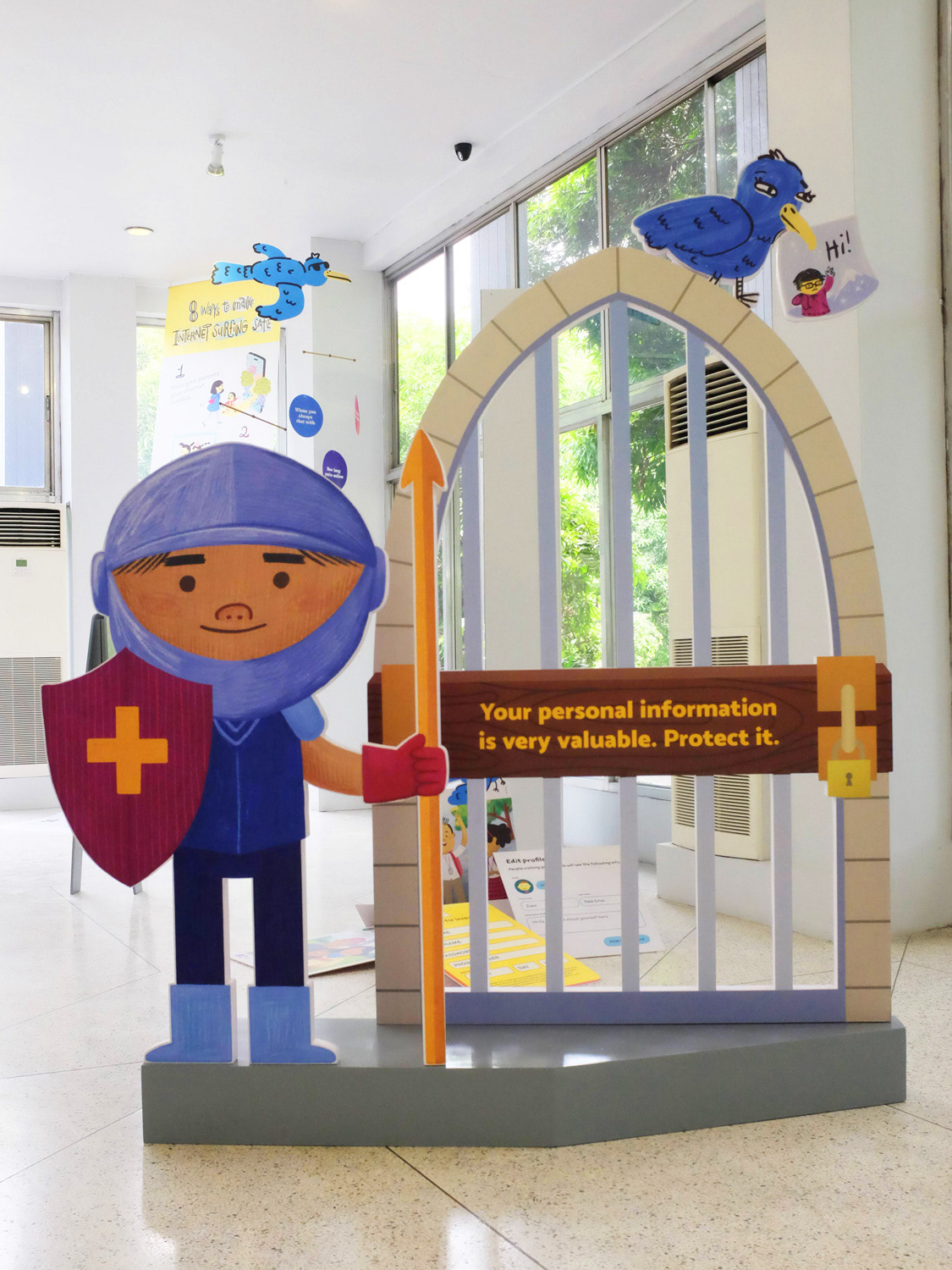 At the entrance is one of several no-touch photo-op standees, featuring a reminder that is central to the exhibit's theme: navigating, receiving, and sharing information on the internet with care.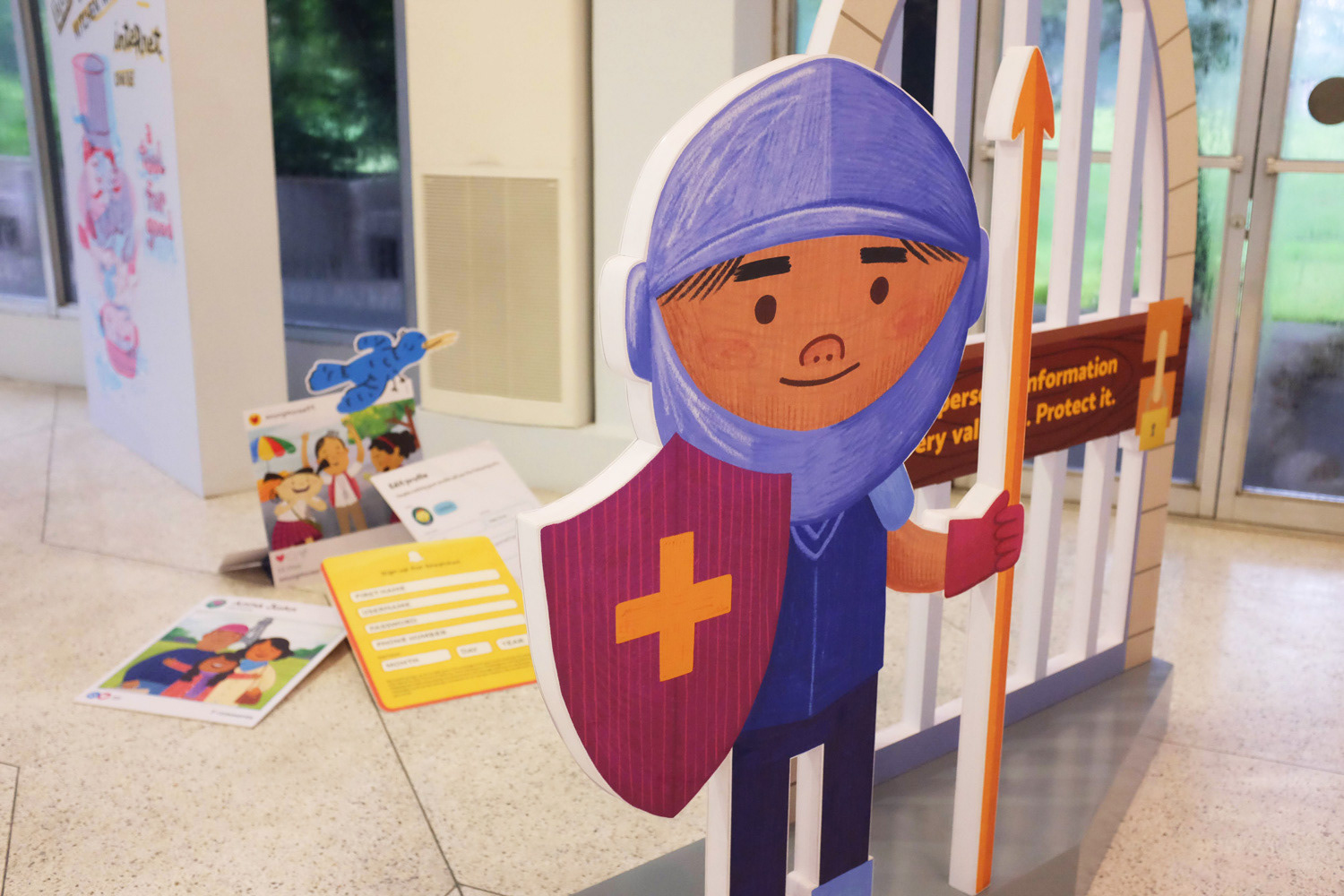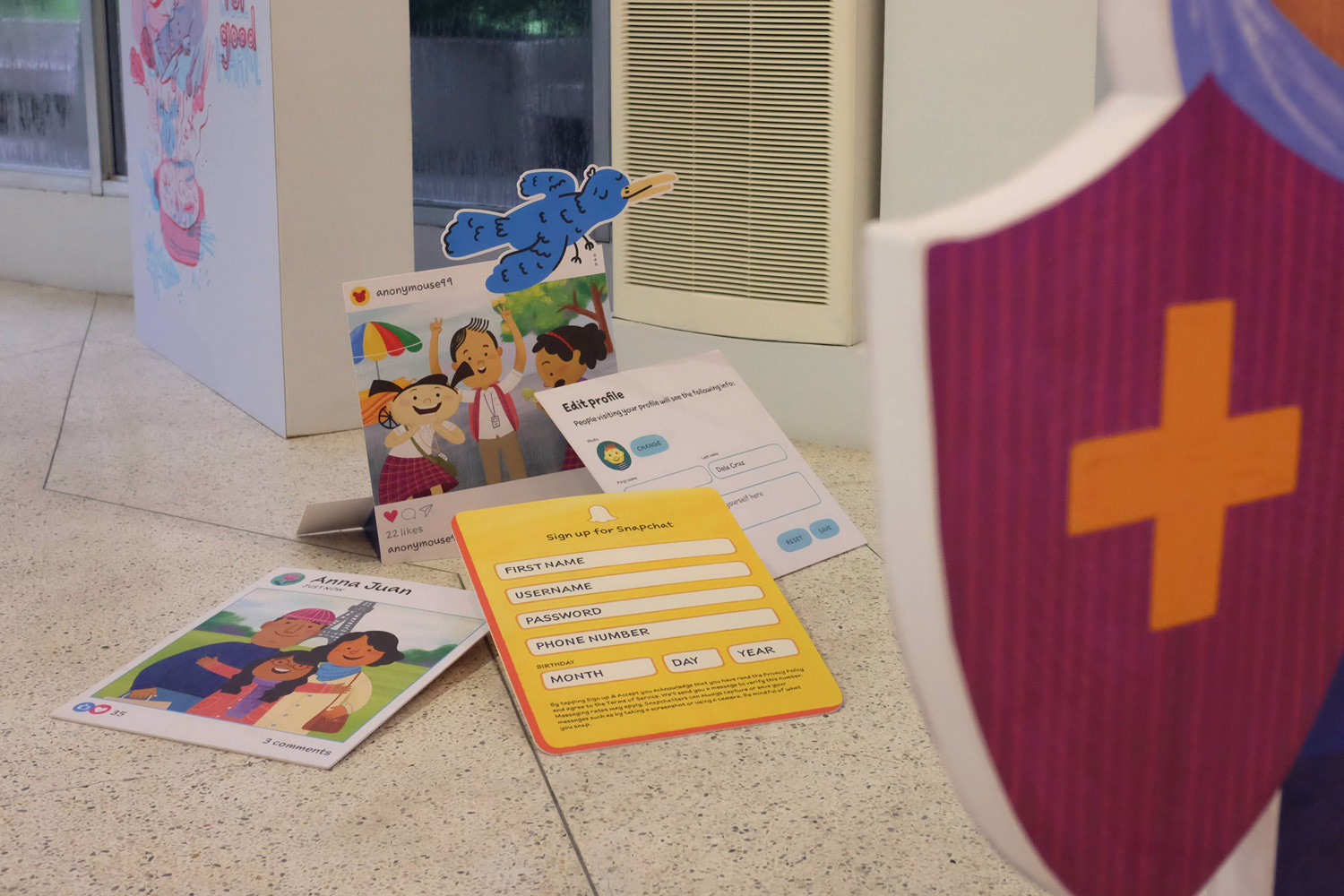 Different examples of personal information are displayed via app or website interface panels to show how they are collected and shown to others.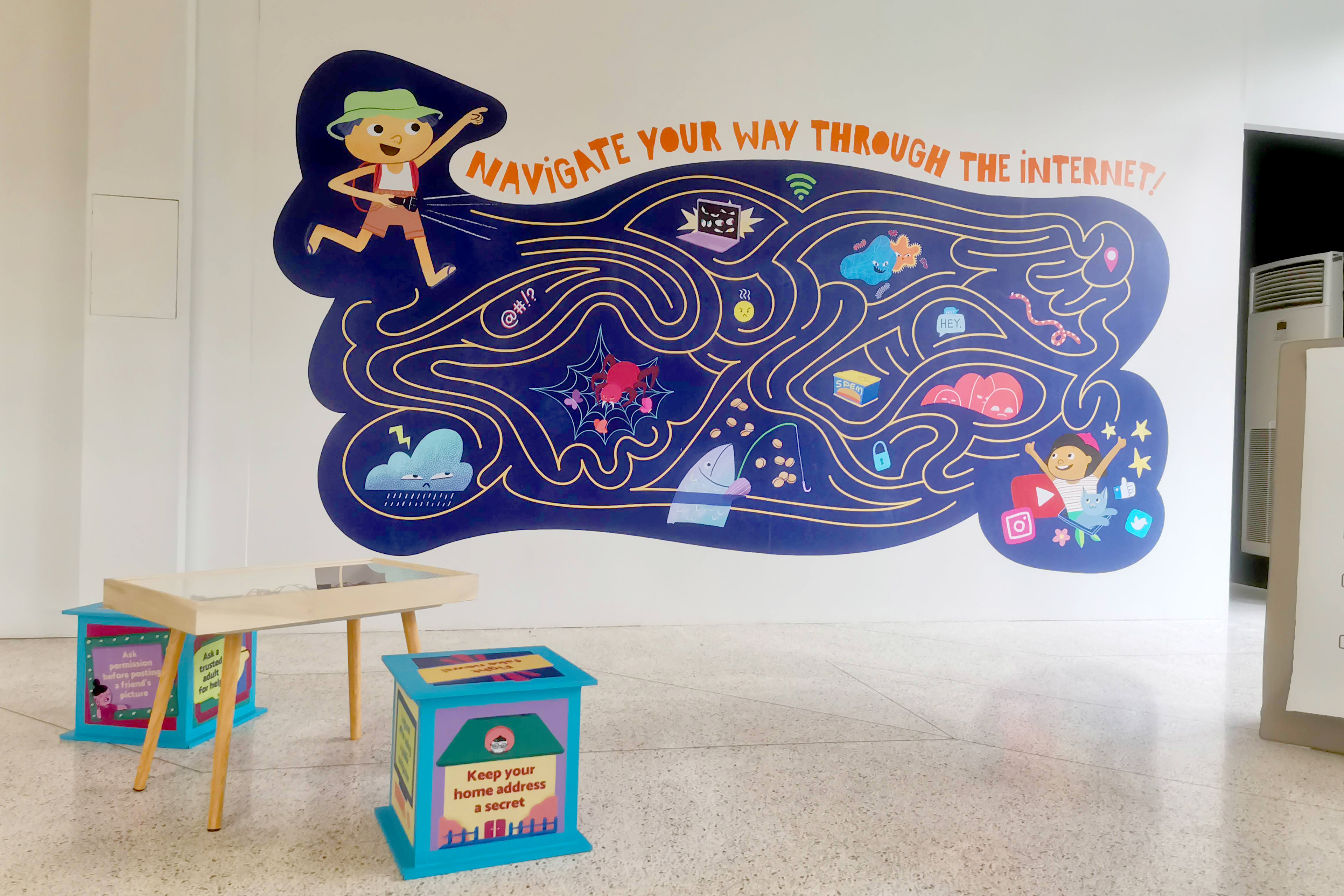 A maze mural shows the dangers one can encounter online.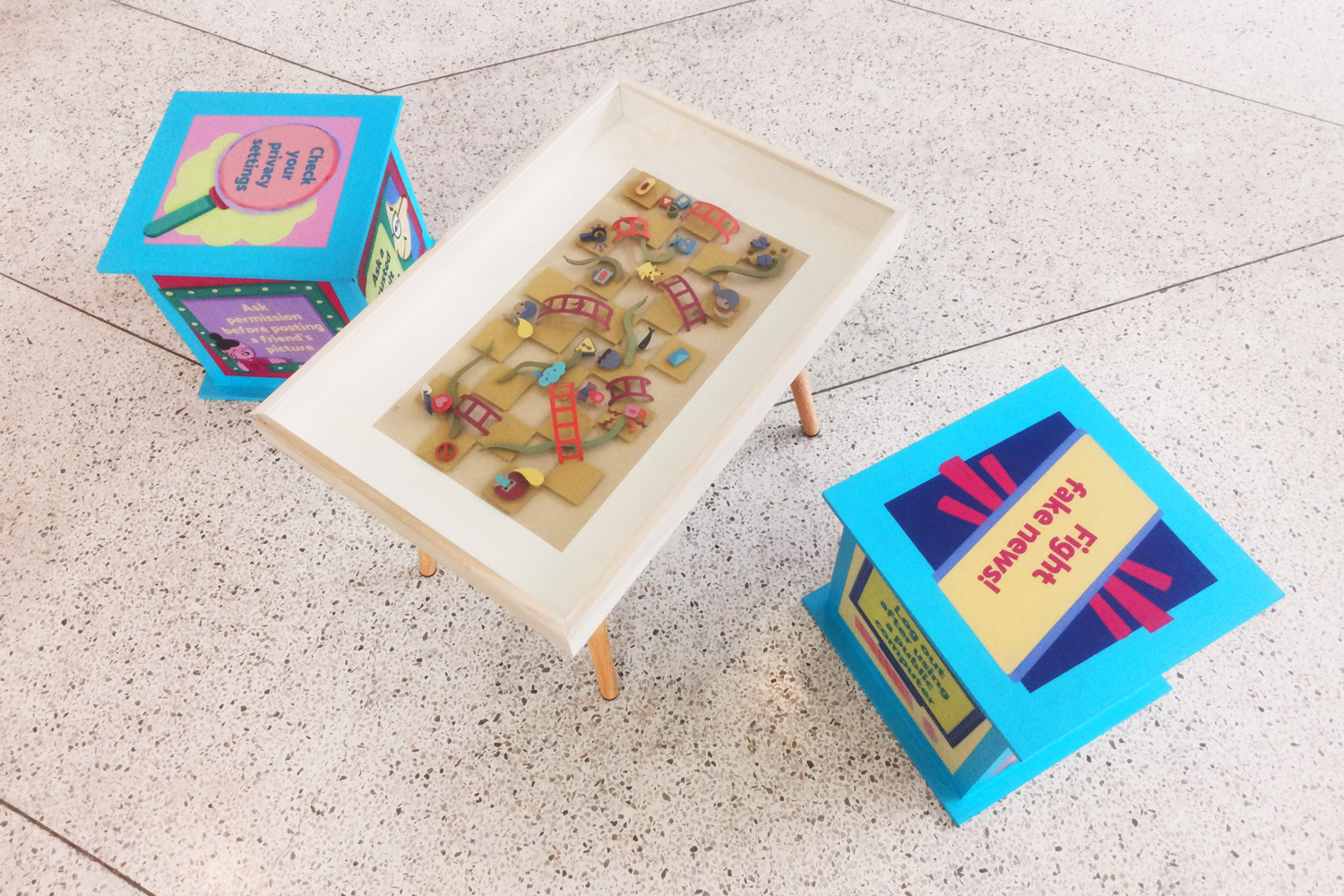 Original art from the book doubles as board game table. The stools show different reminders on how to be more careful online like logging out of public computers or asking permission first before posting others' photos.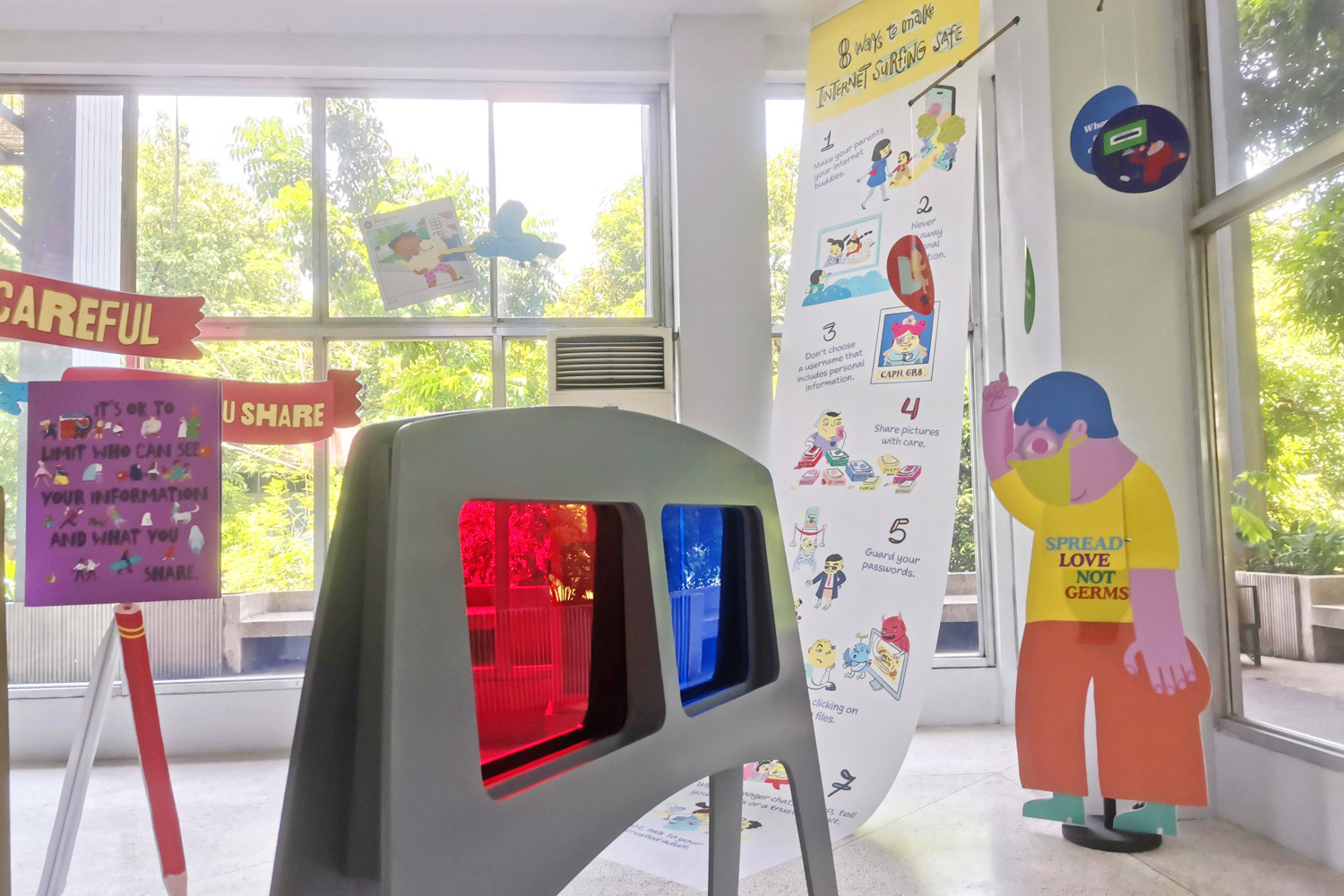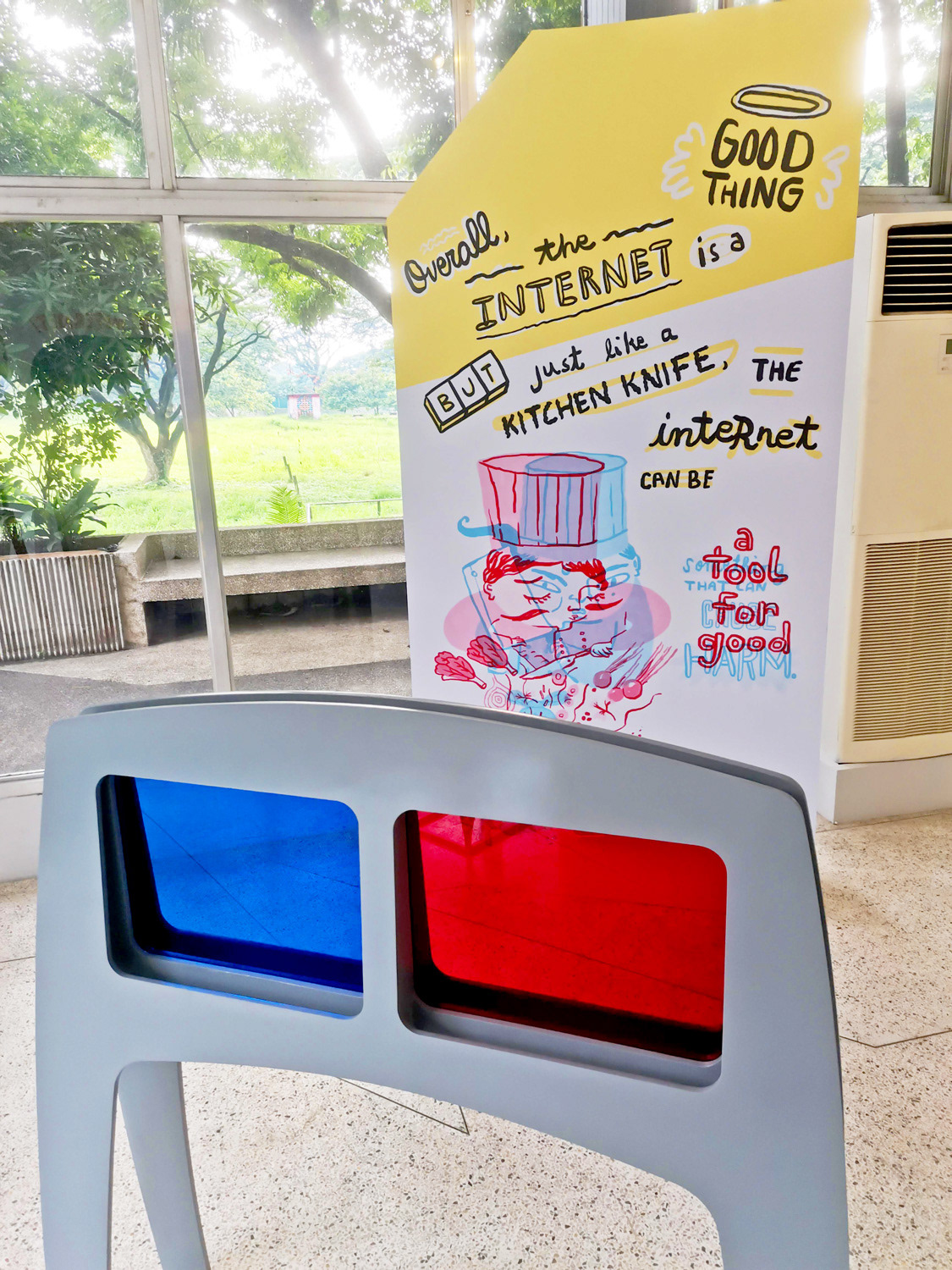 Use the giant 3D glasses to see two sides of the internet.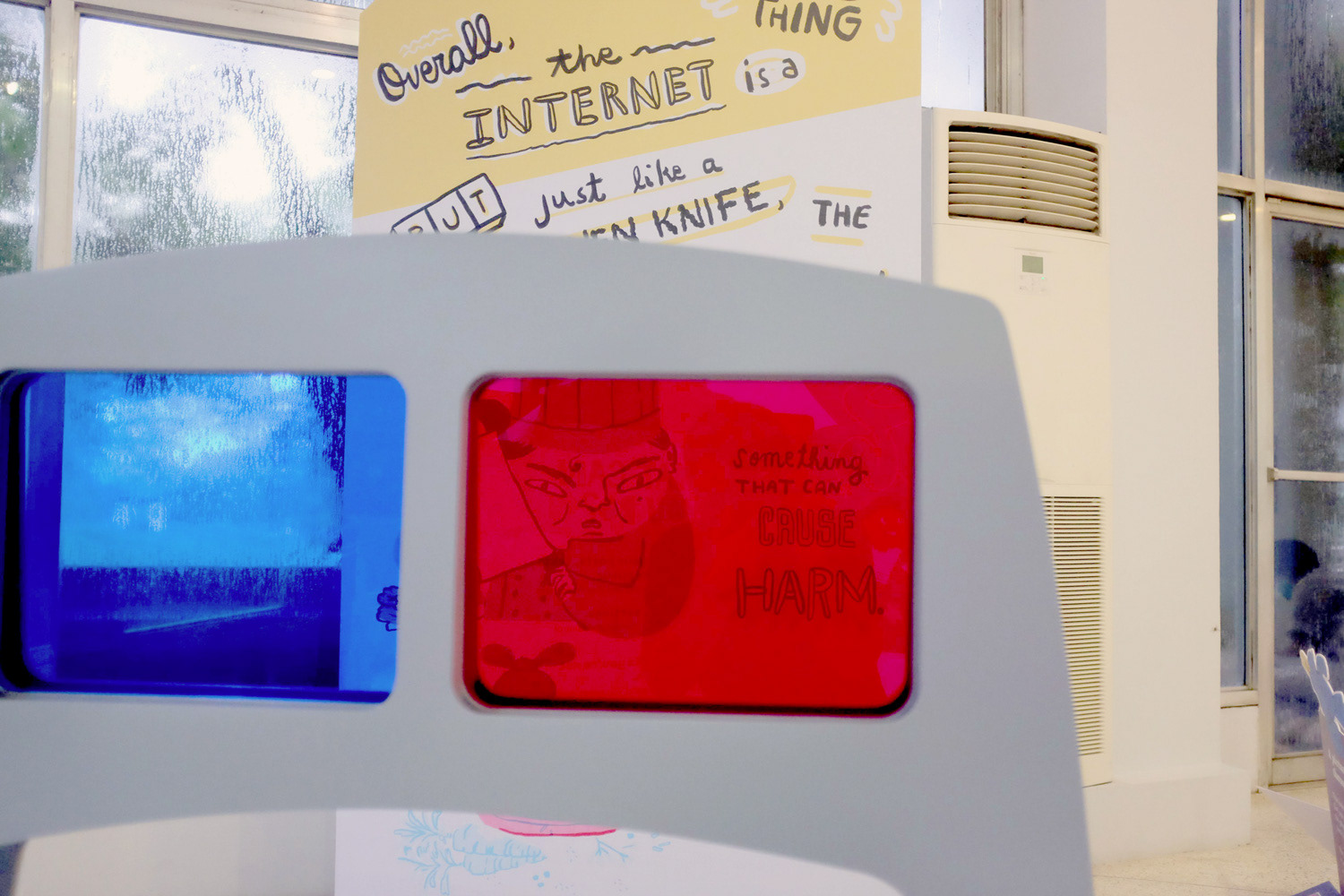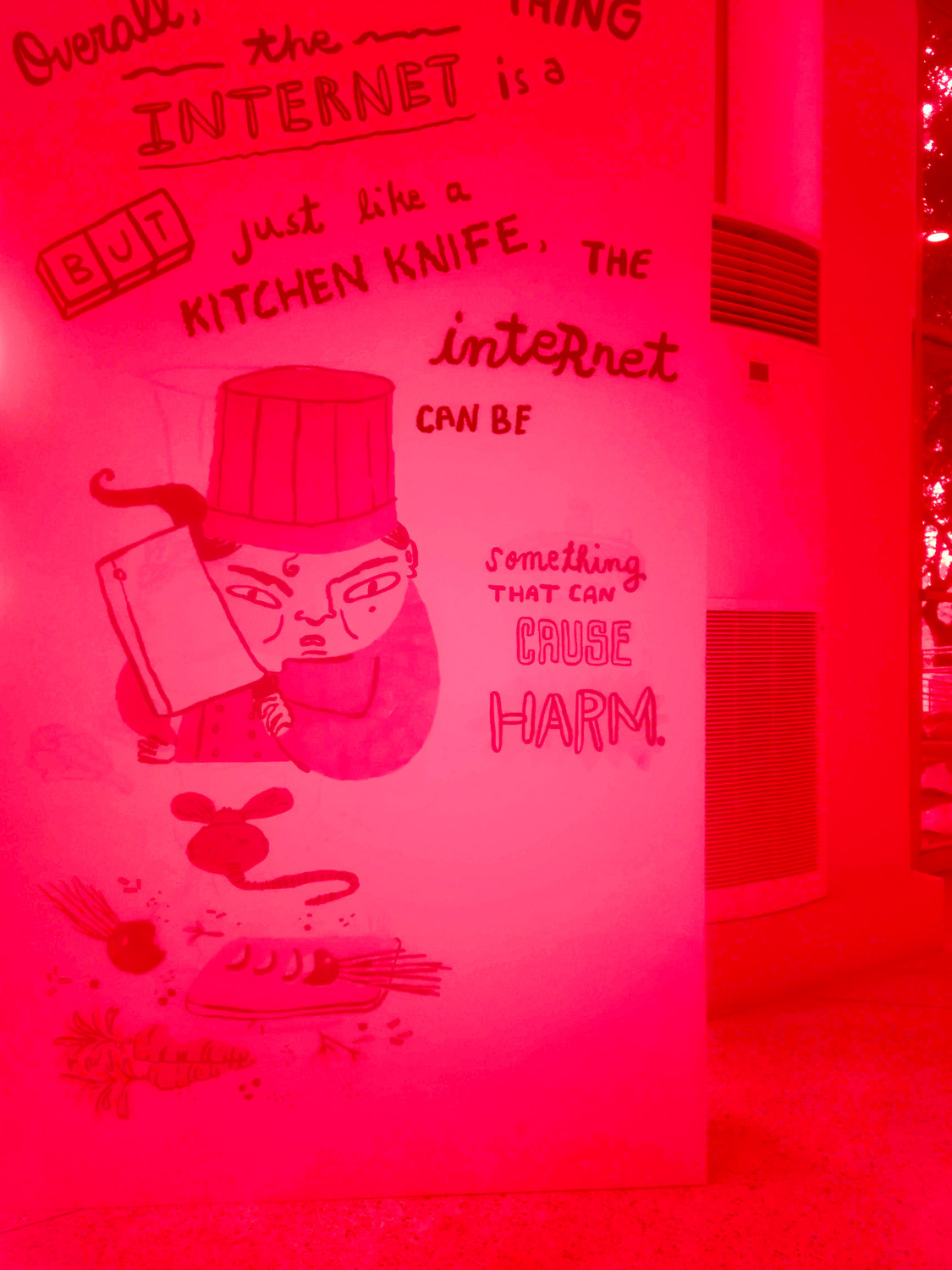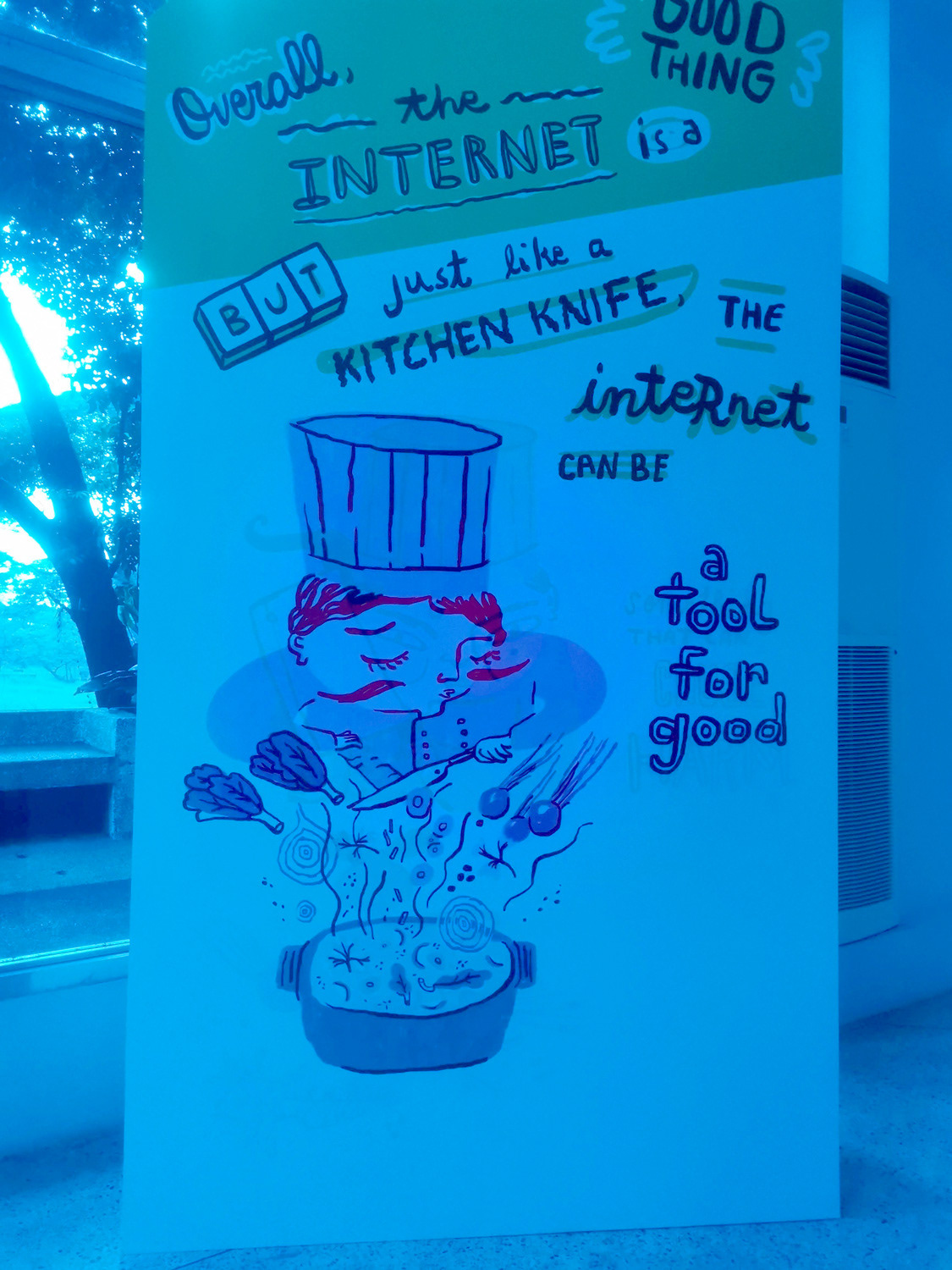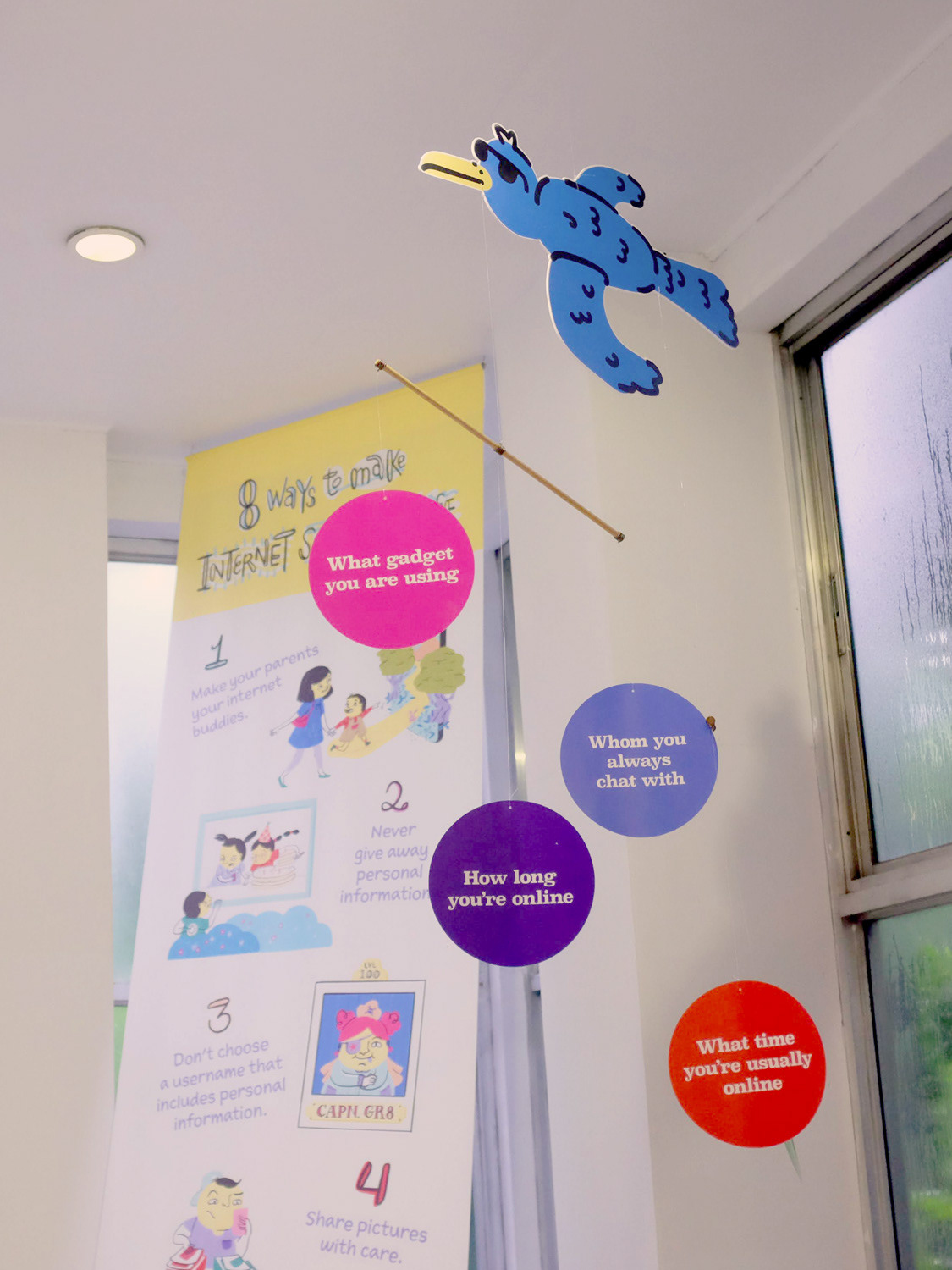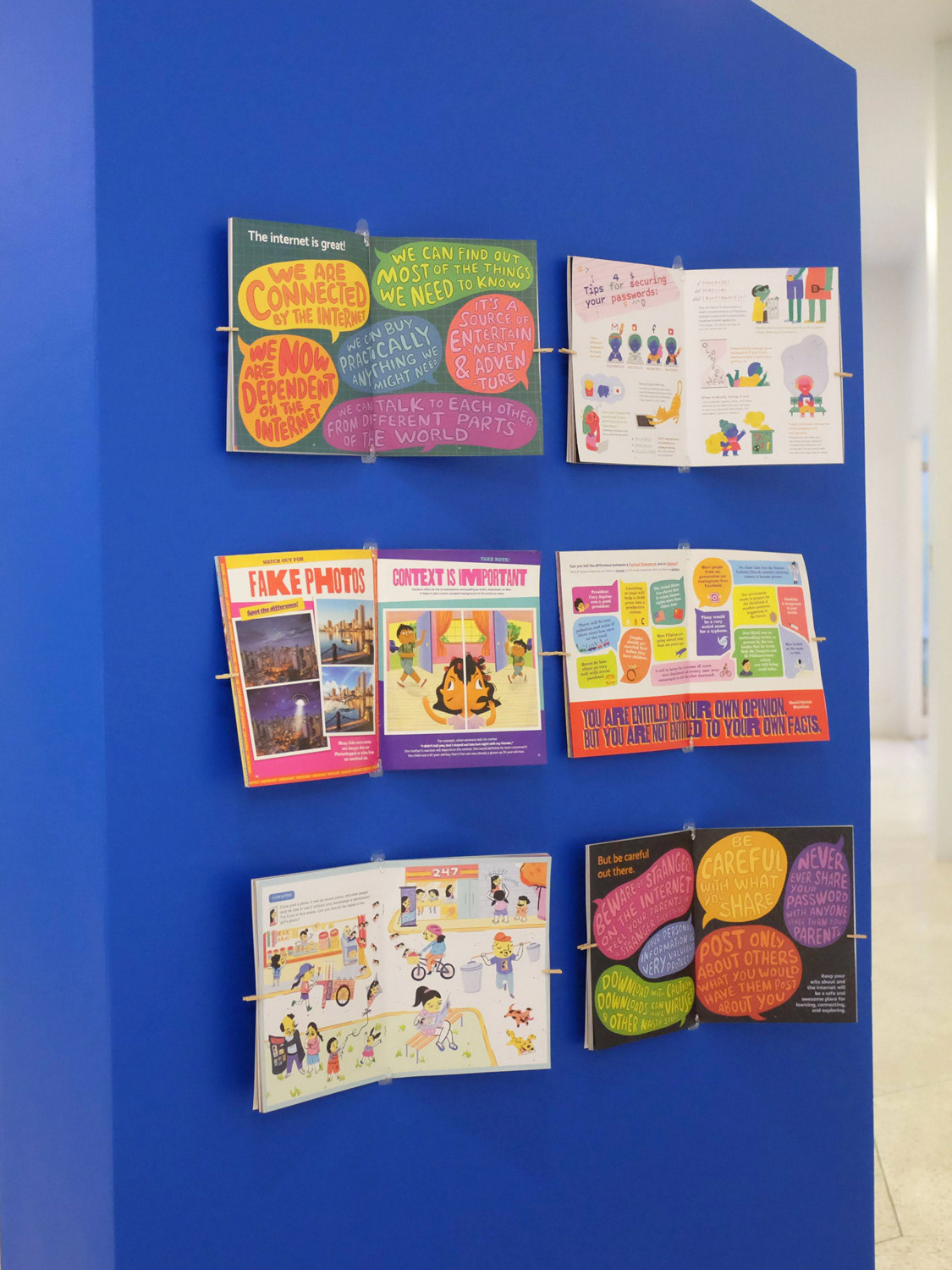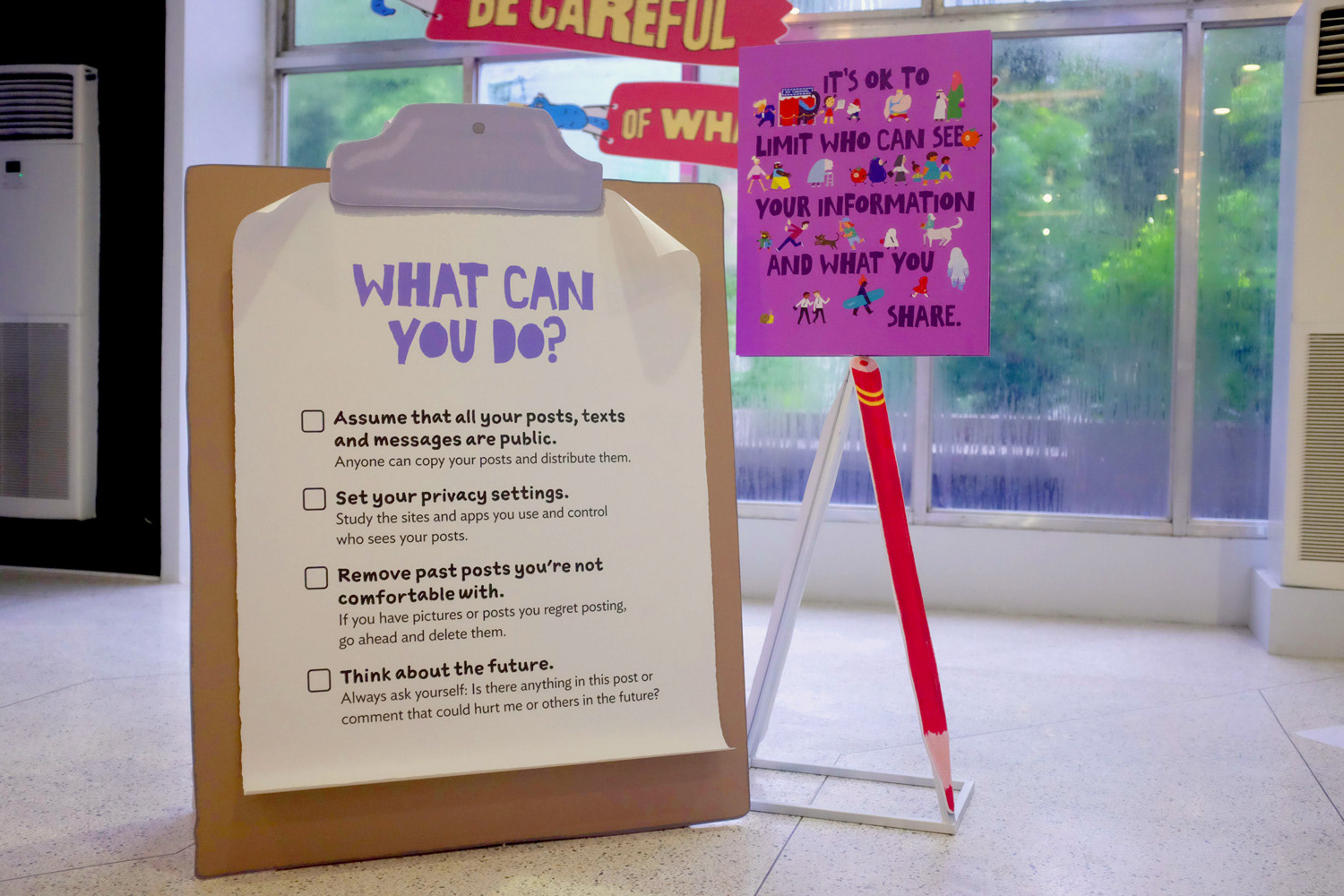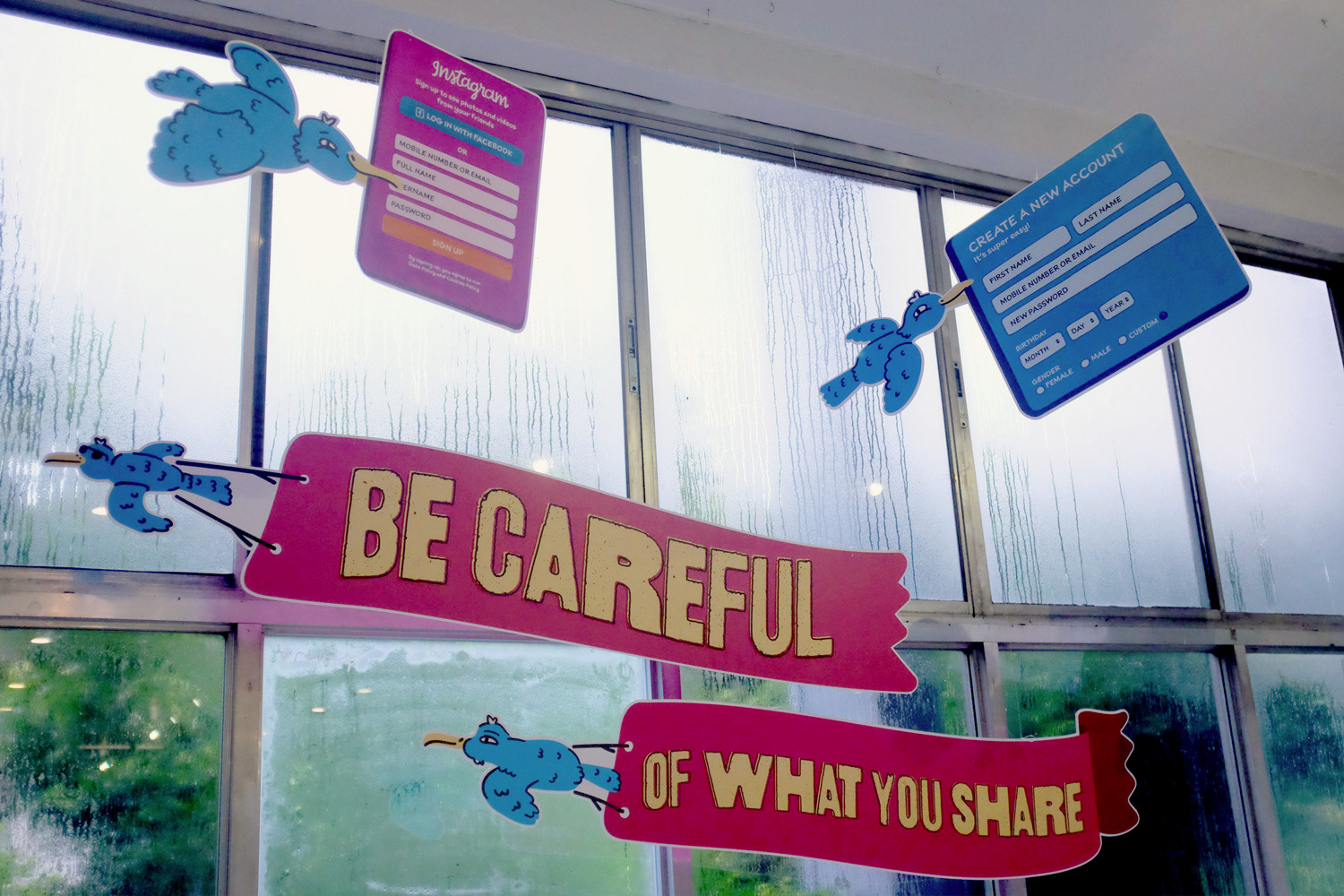 Bird mobiles carrying more pieces of information and reminders also serve as wayfinding, leading to the dark room part of the exhibit. 
In the dark room is an installation of asymmetrical boxes resemble a lit up city. A closer look reveal light boxes that also resemble the screens of gadgets. The graphics in the dark room focus on false information: how it's spread, how to spot them, and tips on how to avoid falling prey to the shady parts of the internet.