#YOUTHINK: Fight Fake News
 is a zine-style activity book geared for kids ages 12 to 18.
It unpacks false information and the many forms that it may take such as misleading information, fake photos, and deep fakes. It also discusses how context matters and even our emotional reaction to posts can be a sign that it's fake. #YOUTHINK is filled with information and, in the zine spirit, the layout is light-hearted and entertaining.
Get your copies of #YOUTHINK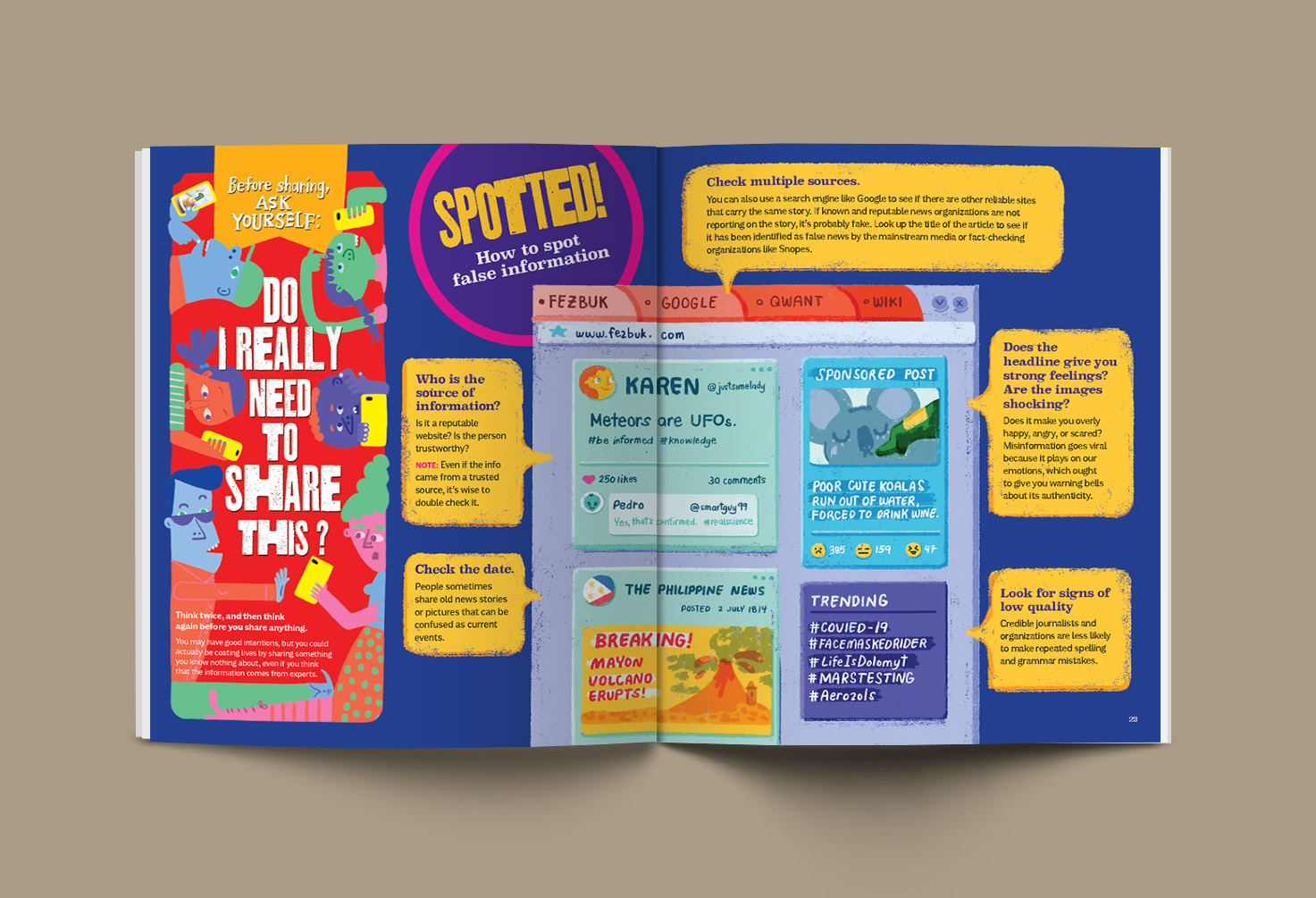 Written by Gigo Alampay
Book design by Studio Dialogo
Illustrations by Abi Goy, Liza Flores, Frances Alvarez, and Jamie Bauza
#YOUTHINK is also available in Cebuano
Translations by Hannah Aranas and Xi Zuq
#YOUTHINK was included in the 7th National Children's Book Awards Best Reads 2020-2021